Aquatic areas at the Bel air Village campsite in Vendée
Heated outdoor pool at Bel air Village campsite in l'Aiguillon-sur-Mer
Enjoy a moment of pure relaxation in the heated outdoor swimming pool at our Bel air Village La Baie campsite.
After a day exploring the Vendée, you'll be delighted by the heated swimming pool, just a few steps from your rental. For those looking to relax in the gentle Vendée sunshine, our poolside sunbeds are the perfect choice. Imagine lying back on a comfortable deckchair, soaking up the sun or reading a good book… What a program!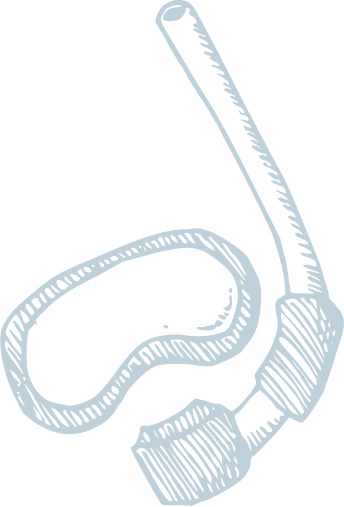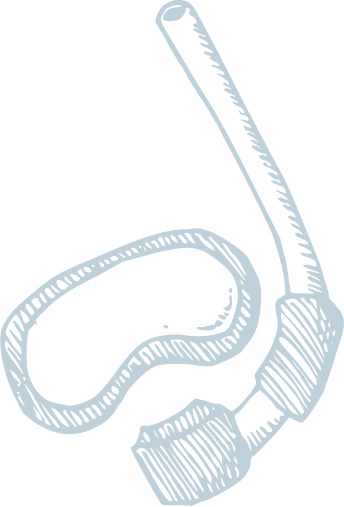 Bel air Village campsite by the sea in Vendée
---
How would you like to wake up to a refreshing sea breeze every morning? A real privilege you can enjoy during your stay at our Bel air Village campsite by the sea in the Vendée. Discover the joy of living with your feet in the sand and savor every moment of your seaside vacation at l'Aiguillon-sur-Mer. Take a moment to relax and admire the natural beauty that surrounds our friendly Bel air Village campsite.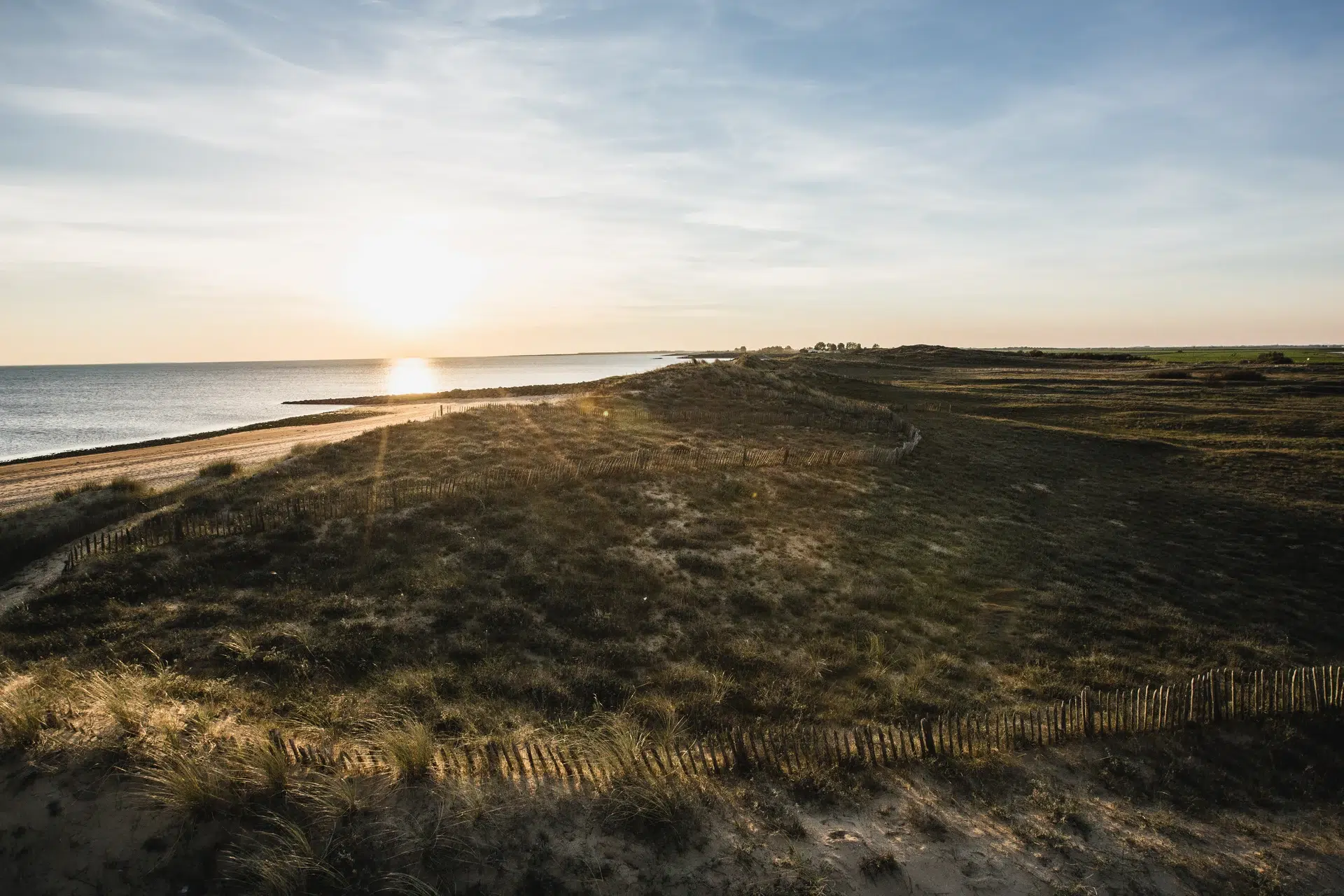 Your stay at Bel air Village campsite near the Vendée beaches
Our seaside Bel air Village campsite is the ideal starting point for exploring the most beautiful beaches in the Vendée. You'll discover endless stretches of fine sand, crystal-clear waters for swimming and secret coves perfect for a family picnic or a quiet sunbathing session.
Treat yourself to a stopover at Aiguillon beach, known for its tranquility, or at La Faute-sur-Mer beach, a popular spot for surfing and a host of other water sports. Take along a good book, build sandcastles or simply take a moment to immerse yourself in the surrounding natural beauty.
To enhance your day, admire the breathtaking sunsets that transform the sky into a canvas of vibrant colors. An idyllic picture and the perfect opportunity for memorable photographs during your seaside vacation at l'Aiguillon-sur-Mer.
Water sports in Vendée
---
Get ready for an adventurous holiday with plenty of water sports activities to discover or rediscover in the Vendée.
Whether you want to surf the waves, sail gently or immerse yourself in the underwater world through diving, it's all accessible from our Bel air Village La Baie campsite. Sailing and surfing schools are also nearby, ready to introduce novices to the joys of water sports.
For families, boat trips are organized on a regular basis. Sailing offers new perspectives and a great new way to discover the unique beauty of the Vendée. Enough to create some lovely memories…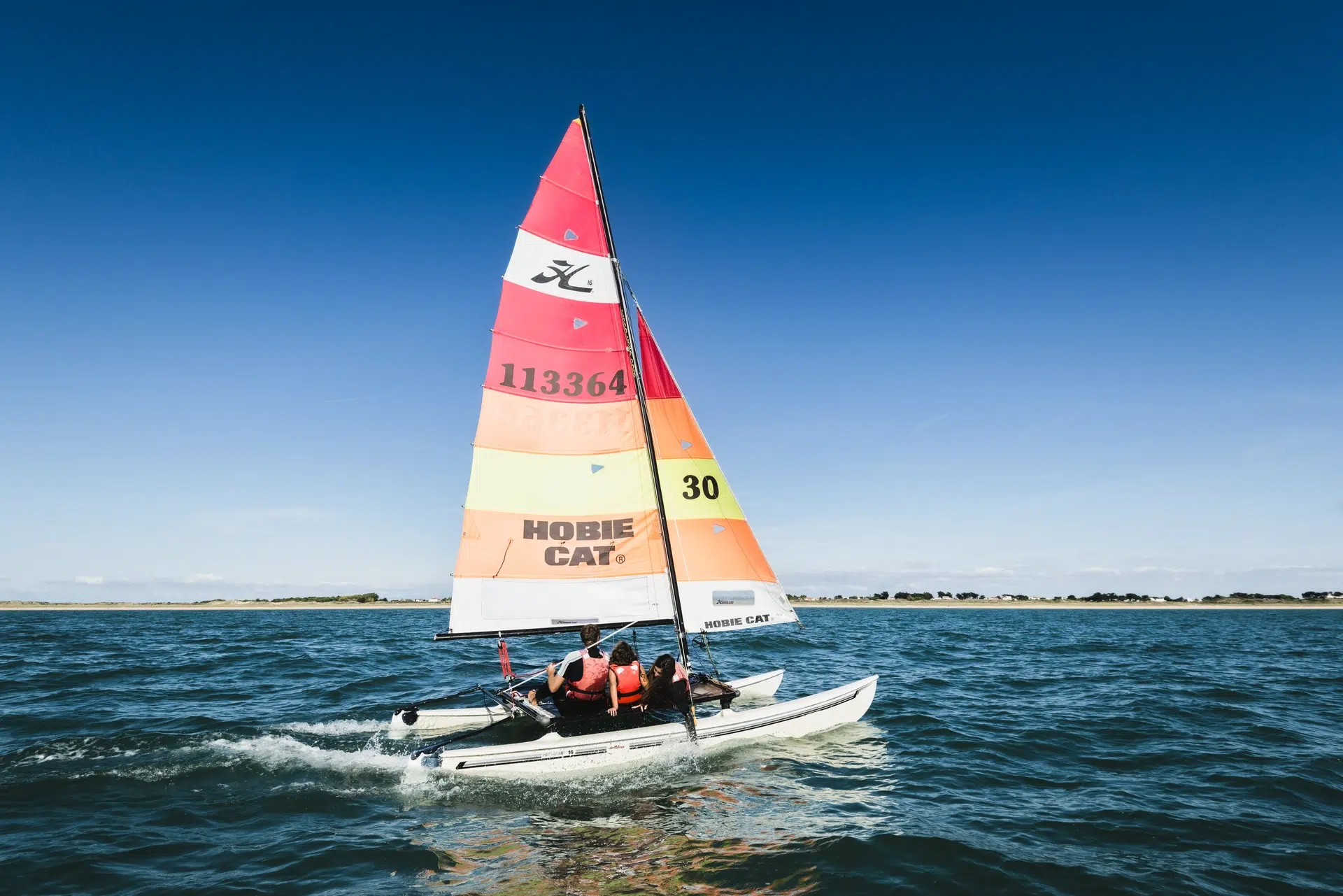 Discover our commitments, our services and our region
---